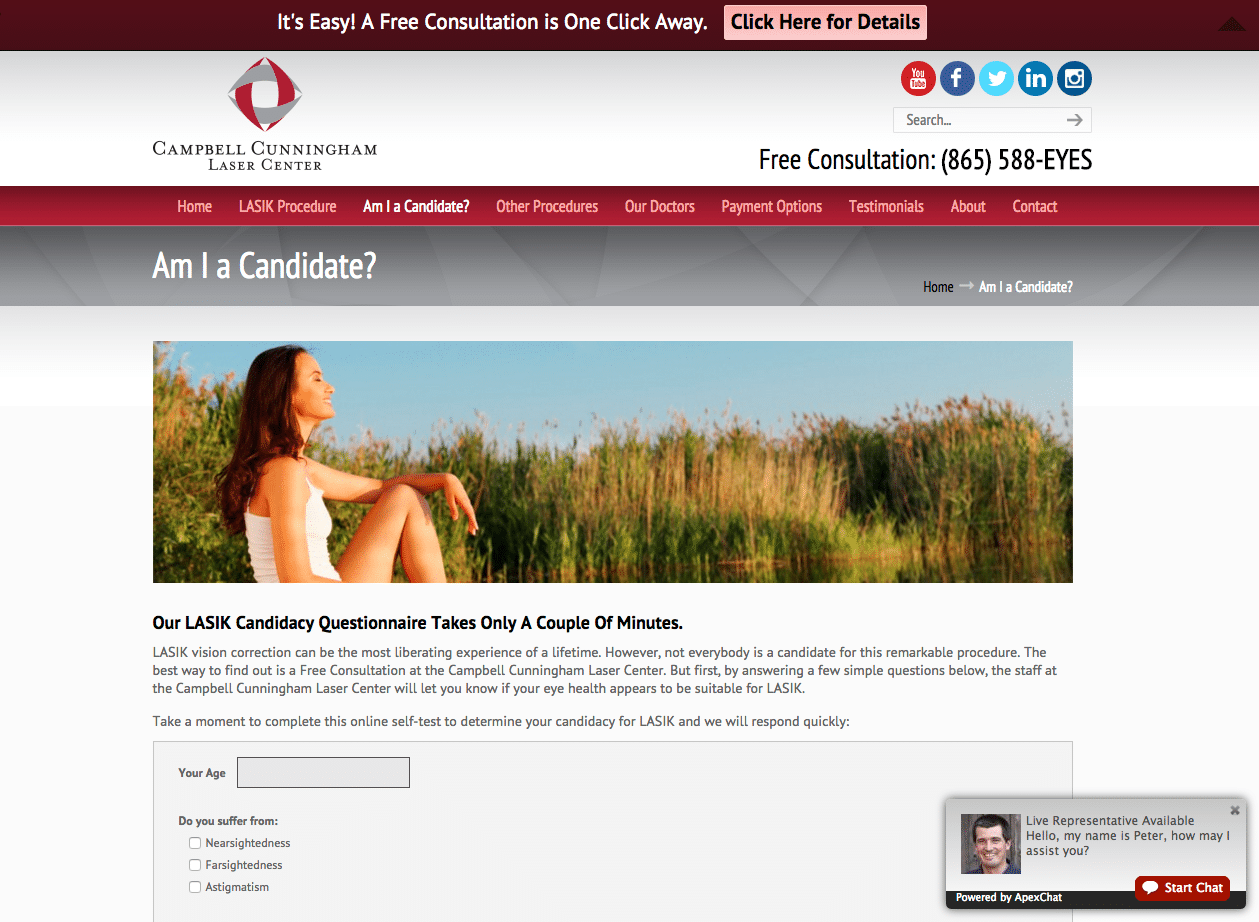 Some people have wanted to use our "Am I A Candidate" online form to see if LASIK vision correction is a good option, but have hesitated because they don't know the answers to all the questions.
Even if you're not sure, we'd encourage you to complete the form as best you can. Because you'll probably still be able to give us enough information to be of service. If you have questions about some of your answers, just leave us a comment. We'll take things from there.
And you have other options rather than the "Am I A Candidate" form. You can also schedule a free LASIK consultation with our staff. We'll take the time to explain the LASIK procedure, potential outcomes, post-procedure care, financing, and anything else you might have questions about. You'll be able to discuss LASIK one-on-one and then make your own decisions.
You can also talk about LASIK by phone (865-588-EYES) with informed operators, even on the weekend. Our phone lines are open until 10pm during weeknights, from 10 until 6pm on Saturdays, and from noon until 6pm on Sundays.
And if you're looking at our website and want to ask questions, use our online chat. Our chat professionals can help answer your questions or schedule a consultation for you.
So if you'd like to know more about LASIK vision correction, but have been afraid to ask, relax. We're delighted to hear from you, and we'll do our best to give you any information you need. LASIK can be a life-changing experience, and we want you to have all the facts.