Campbell Cunningham Laser Center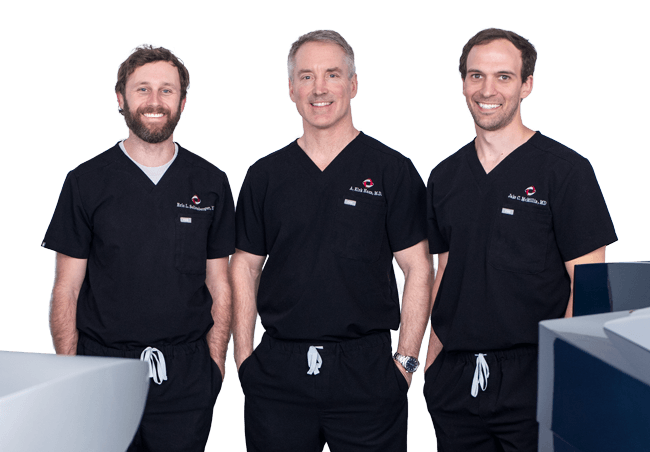 Drs. A. Kirk Haun, Jake McMillin and Eric Sollenberger, invite you to visit the area's first on-site laser center dedicated to LASIK vision correction.
The Campbell Cunningham Laser Center provides state-of-the-art, Blade-Free Custom LASIK to Knoxville and East Tennessee. The center, the first in the area of its kind, is part of a tradition of eye care excellence since 1952 with Drs. Campbell, Cunningham, Taylor & Haun.
Founded by Drs. Phillip Campbell and Les Cunningham, our Knoxville LASIK practice has a longstanding history of innovation and commitment to surgical excellence. As the first doctors to bring laser vision correction to area, our practice is dedicated to providing the very best and unique patient experience. We take the extra time to understand every individual patient's needs and motivation, and we are committed to providing our patients the latest in modern vision correction technology.
Campbell Cunningham Laser Center is conveniently located in the heart of West Knoxville, an easy drive just off I-40 at Weisgarber Road. The area also has convenient hotels and restaurants for out-of-town patients.
We know that cost is an important part of that experience. Financing is available and please call and ask about easy monthly payments with the lowest interest available.
We also accept all major credit cards and cash for LASIK Vision Correction—because you should be able to afford the priceless LASIK Vision Correction you deserve.