Carden Family
Knoxville, TN
Cindie Carden is the mother of two students at the University of Tennessee. As both of them near graduation, she wanted to get them a meaningful gift. "I decided I wanted to give them the gift of sight!" Both of her kids had worn glasses or contact lenses for years. And she was familiar with the Campbell Cunningham Laser Center and its outstanding reputation.
Soon, Ms. Carden would send both of her kids to have LASIK and now, she sees the world in a whole new way through the eyes of her kids, Chase and Courtney.
"After his procedure, Chase was watching ESPN from across the room and they were running the scores at the bottom of the screen. He yells 'I can see the scores!' I was just so overjoyed."
"The staff took such great care of us. They literally made us feel like we were the only family there the day of the procedure," continues Ms. Carden."You can give your child the gift of a car but cars have to be replaced in five years. The gift of vision never goes away. My only wish is that I had done it sooner. Why wait?"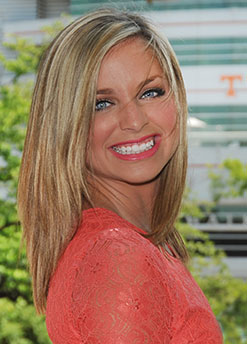 Courtney Carden
For University of Tennessee student Courtney Carden, the choice of a seat in a large classroom was a big deal. "I used to worry about getting to class on time to get a seat up front so I could see." Since her successful LASIK® procedure at the Campbell Cunningham Laser Center, seat choice is no longer an issue. "Now, I can see things. I can sit wherever I like."
A public relations major, Carden's college was compromised by her poor vision. Now, she sees the college world in a whole new way.
"I used to have to concentrate to make sure I got to the right buildings. When my friends were approaching me, I wouldn't notice them until I got close to them. Now, it's so much easier being on campus."
Heading into her junior year in college, Carden has a whole new outlook after LASIK. "I got contacts when I was eight years old. Even every day tasks like taking a shower were difficult. I would wear glasses in the shower just to be able to see the right shampoo bottles. Now, seeing is no longer a worry."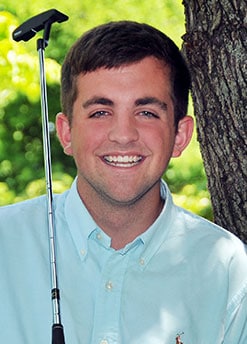 Chase Carden
University of Tennessee student Chase Carden says living an active life is much easier without glasses. "The biggest impact," he says, "is when I wake up in the morning, I am able to see." Chase is very pleased with the results of his recent LASIK® procedure from the Campbell Cunningham Laser Center.
"As a Criminal Justice major, it's cool that I don't have to worry about wearing corrective lenses in my future job. When I used to study, I would get headaches while I was reading. That doesn't happen any more."
Chase enjoys playing sports, such as, golf and basketball. Both activities are now much more fun after LASIK. "I used to try to play golf with glasses. Now, when I play, I can actually see. And, when I played basketball at night, I would see halos in the lights. That no longer happens. For me, it's a whole new world."
The gift of vision never goes away.