Did you know that in the US alone, there are a whopping 18,000 Ophthalmologists? That's right! And every year, half of them carry out cataract surgeries! And no, that doesn't even include LASIK, which treats nearsightedness, farsightedness, and astigmatism. Nearsightedness alone affects 34 million Americans, and another 14 million suffer from farsightedness. If you're one of these people, then know that only a LASIK surgeon can carry out your procedure....
The set of eyes you have right now are the only ones you'll get for the rest of your life, so it's important to take good care of them. You probably remember your mom yelling at you about standing too close to the TV or reading in the dark, and she wasn't wrong. But it's not enough to try to avoid damaging your eyes, it's important to be proactive in...
LASIK vs. Contacts For most contact lens wearers, comfort is a huge and ongoing issue. If you've just spent another Fall in East Tennessee fighting seasonal allergies and trying to keep your contacts clear of pollen and dust, you may be ready to think about LASIK vision correction. LASIK is often the choice for people who are tired of wearing contact lens or who have trouble with contacts. For...
Did you know that approximately 10 million Americans have benefited from LASIK vision correction since 1999 when it was first approved by the FDA? It remains one of the most popular elective surgeries in America, and with good reason. LASIK boasts a success rate of between 96 and 98 percent. And an impressive 40 to 50 percent of patients enjoy vision better than 20/20. But for the patients who elect to have LASIK,...
Are you considering becoming one of the around 800,000 Americans who will get LASIK vision correction done this year? If so, maybe you're tired of wearing glasses or spending time dealing with contacts. You might also want the luxury of waking up each day with clearer vision without reaching for your glasses. Read on to learn all about the important benefits of getting LASIK eye surgery to correct vision. 1. Convenience Don't you...
Does everything seem a little blurry to you? Do you feel tired or get a headache from reading? Maybe the words are looking a little lopsided? Do you have a hard time focusing on objects close by—or far away? If any of this resonates with you, you may be suffering from astigmatism, myopia, or hyperopia. At least 33% of all adults have developed astigmatism, as well as one or more other...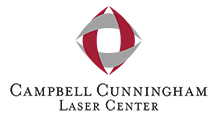 INFORMATION SERVICES
For information on LASIK
Or to schedule a Free Consultation:
(865) 588-3937
Office Hours: 8:00AM to 5:00PM
Monday Through Friday
Email: infolasik@ccteyes.com
After Hours Hotline!
(865) 588-3937
8:00AM to 10:00PM EST Mon-Fri
Noon to 6:00 PM Sat & Sun
Online Candidacy Test:
Click Here!