"I tried putting in my contacts on the way to a fire. Bad idea."
Dan Gibbs, Jr.
Knoxville, TN
When the fire bell sounded, Dan Gibbs was left with three bad choices—throw on his glasses (which could interfere with his gear), try to insert his contacts while riding to the fire, or not see what he was doing once he got there. "There really wasn't a good choice," says Gibbs, "until I chose LASIK."
"With my profession, I have to wake up at night and respond immediately. I wouldn't have time for contacts and I couldn't wear glasses in my mask. LASIK was the perfect answer."
"LASIK not only helps me on the job, but it's great for sports," adds Dan. "It seemed like my glasses were always sliding down my nose when I was playing football or softball. And if I wore contacts, dust was always getting in my eyes and bothering them. All I could do was suffer with it until I got a chance to clean them."
All of that is behind Dan now. "I've never regretted my choice to have the procedure," says Dan, "and I haven't hesitated a minute to recommend LASIK and the Campbell Cunningham Laser Center to my friends. There is cost, of course, but I wouldn't let that keep me from having LASIK. When I consider all the benefits plus the ongoing expense of replacing contacts and glasses, I'd say LASIK is the best investment I ever made. The convenience is priceless!"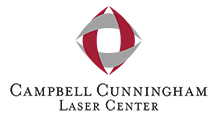 INFORMATION SERVICES
For information on LASIK
Or to schedule a Free Consultation:
(865) 588-3937
Office Hours: 8:00AM to 5:00PM
Monday Through Friday
Email: infolasik@ccteyes.com
After Hours Hotline!
(865) 588-3937
8:00AM to 10:00PM EST Mon-Fri
Noon to 6:00 PM Sat & Sun
Online Candidacy Test:
Click Here!