Our LASIK Candidacy Questionnaire Takes Only A Couple Of Minutes.
LASIK vision correction can be the most liberating experience of a lifetime. However, not everybody is a candidate for this remarkable procedure. The best way to find out is a Free Consultation at the Campbell Cunningham Laser Center. But first, by answering a few simple questions below, the staff at the Campbell Cunningham Laser Center will let you know if your eye health appears to be suitable for LASIK. 
Take a moment to complete this online self-test to determine your candidacy for LASIK and we will respond quickly: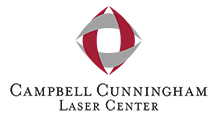 INFORMATION SERVICES
For information on LASIK
Or to schedule a Free Consultation:
(865) 588-3937
Office Hours: 8:00AM to 5:00PM
Monday Through Friday
Email: infolasik@ccteyes.com
After Hours Hotline!
(865) 588-3937
8:00AM to 10:00PM EST Mon-Fri
Noon to 6:00 PM Sat & Sun
Online Candidacy Test:
Click Here!