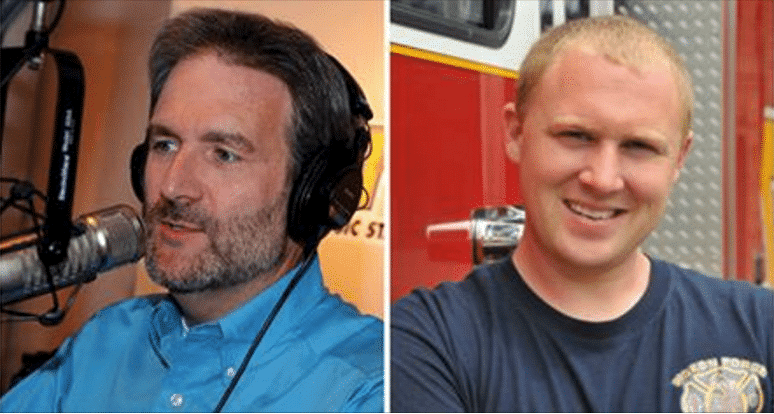 It's one thing for us to extol the benefits of LASIK surgery for the correction of most common vision impairments. But we've often found that letting our patients do the talking can say so much more than we can when it comes to improving not just their vision but also their overall lifestyle.
This week, we thought we'd share just a few testimonials drawn from a long list of LASIK successes here at Campbell Cunningham Laser Center. We think these real-life stories serve not only as an inspiration but also as a way of reassuring any of you prospective patients of the effectiveness, safety and convenience of LASIK surgery.
Frank Murphy – Knoxville, TN
You may not know his face, but there's a good chance you've heard Frank's voice traveling across Knoxville's radio airwaves. He's been an on-air presence since the early 2000s, currently as a morning radio host on Star 102.1. Improved vision has enhanced Frank's life both behind the microphone and on stage as a member of the local comedy improv troupe Einstein Simplified. For Frank, LASIK meant ditching eyeglasses, which he had been wearing since age 10.
"I appreciate how much better life can be, especially when I first wake up in the morning and I can see," he says. "Or when I go swimming and I can see. Or even when I am doing prank falls on stage, I don't have to worry about breaking my glasses, because I'm not wearing any!"
Cory Ginter – Pigeon Forge, TN
For Corey, having sharp eyesight isn't just a luxury. As a firefighter with the City of Pigeon Forge, being able to see well is a necessity. Glasses didn't suit his daily work, and when alarms would ring in the middle of the night, there was no time for messing around with contacts.
"There were many times where I would wake up with dry eyes and have trouble seeing right away," says Cory, "As you can imagine, seeing is an important part of being ready to go at a moment's notice."
Cory's LASIK experience has benefited him in other aspects of his life, including helping him appreciate the beauty of the outdoors as a camper, hiker and hunter as well as riding his Harley on the back roads of Sevier County.
He also has positive things to say about the process itself.
"The doctors and staff answered all of my questions and made me feel very comfortable with the entire procedure," Cory points out.
Read more testimonials https://cclceyes.com/testimonials/on our website.