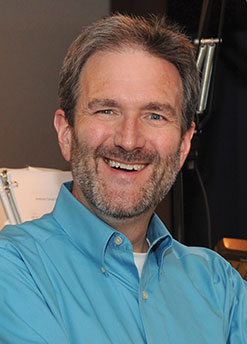 Frank Murphy
Knoxville, TN
Performer, comedian, & Star 102.1 morning radio host Frank Murphy sees "a whole new me, a better me and it all started with LASIK® at the Campbell Cunningham Laser Center." Frank Murphy likes who he has become:
"I was looking at some old pictures of myself and you could barely recognize me. In fact, I could barely recognize me. I started wearing eyeglasses when I was about ten years old. Since then, I've had a complete makeover and it started when I got rid of those huge eyeglasses."
Murphy explains what it's like after LASIK. "I appreciate how much better life can be especially when I first wake up in the morning and I can see; or when I go swimming and I can see; or even when I am doing prank falls on stage, I don't have to worry about breaking my glasses because I'm not wearing any!"
LASIK®
has made my life better and easier in so many different ways.