Knoxville's First Choice for Blade-Free Custom LASIK®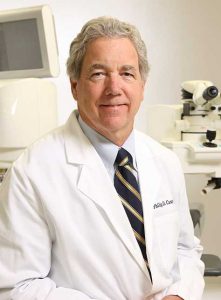 Philip D. Campbell, M.D.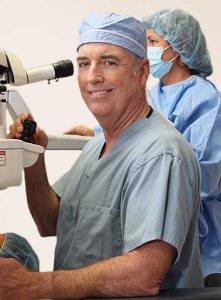 Leslie B. Cunningham, M.D.
Doctors Philip D. Campbell and Leslie B. Cunningham are the first Knoxville area  to perform LASIK® surgery, are the first LASIK surgeons in Knoxville to have an on-site laser center and together, and offer the latest advancements in technology. Both Knoxville LASIK surgeons have performed thousands of custom LASIK procedures and are among the most experienced LASIK surgeons in Tennessee, with locations convenient to Knoxville, Oak Ridge, Sevierville, Lenoir City, Fountain City, Maryville, Farragut, Sweetwater, Morristown, Jefferson City.
Both Dr. Philip Campbell and Les Cunningham live in Knoxville and are a part of your East Tennessee community. These two Ophthalmologists in Knoxville are eye surgeons who have performed not only the latest in Custom LASIK vision correction, but also state-of-the-art Cataract Microsurgery, Blepharoplasty and they treat various eye diseases, such as, Diabetic Retinopathy, Glaucoma, Macular Degeneration, Floaters and Flashes and more. Their experience and their Knoxville home is part of why the Campbell Cunningham Laser Center is among the most-trusted Knoxville LASIK centers.
Many people in East Tennessee enjoy active lifestyles — from hikes and nature walks in the Great Smoky Mountains to spending time on our beautiful lakes to playing golf on some of the area's picturesque courses. An active lifestyle is a large part of East Tennessee life. Whether you spend time in the gym or the great outdoors, you can experience more freedom to enjoy these pursuits after LASIK.
At the Campbell Cunningham Laser Center, our Custom LASIK surgeons are part of a practice that has served Knoxville, Farragut, Maryville, Sevierville, Oak Ridge, LaFollette and the rest of East Tennessee since 1952. In 2017, we are also celebrating 20 years of Laser Vision Correction with the Campbell Cunningham Laser Center right here in Knoxville.
In addition to pioneering custom LASIK in the Knoxville area, Drs. Philip Campbell and Leslie Cunningham also perform other procedures for those are might not be a candidate for LASIK, including Photorefractive Keratectomy (PRK). The Campbell Cunningham Laser Center offers convenient financing for LASIK with 24-month, same-as-cash terms for those who qualify.
Our LASIK consultant can determine if you are a candidate, explain the procedure in detail and discuss LASIK financing options during a private Free Consultation. Campbell Cunningham Laser Center offers Free Consultations in all of our Drs. Campbell, Cunningham, Taylor & Haun offices : Fountain City, Maryville, Sevierville, Farragut as well as our main office in Knoxville .
Call (865) 588-EYES to schedule your free LASIK consultation today!
Patient Testimonials
Don't just take our word for it. Learn about how Lasik changed the lives of these people.
[wcp-carousel id="4842″]