The first laser practice in the Knoxville area now offers iLASIK with New iDESIGN® Refractive Studio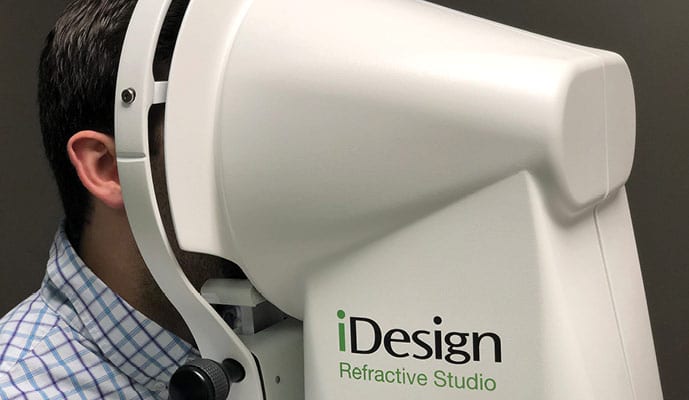 Clearer, sharper vision!
iDESIGN® measures and maps each individual eye to provide your surgeon with the highest resolution treatment plan for your very best outcomes.
Who is a candidate for iLASIK with iDesign Technology?
iDESIGN is FDA-approved for nearsightedness, farsightedness, and astigmatism.
iDESIGN BY THE NUMBERS.
3-second scan reads both eyes
25X more precise measuring eyes inside & out
5X the resolution of previous technologies
1,200+ data points from each eye
27 different maps of cornea's surface
Custom Blueprint of the Eye
iDESIGN utilizes wavefront aberrometry to give your surgeon a more accurate assessment of the eye and create customized treatment map of your cornea.
iDESIGN scans your cornea to provide information on both your "lower order aberrations" (which make up 90% of your visual imperfections such as myopia, hyperopia and astigmatism) and your "higher order aberrations" (the last 10% of you visual imperfections that cause problems such as halos, glare and poor night vision).
Clear Results
A clinical study LASIK with iDESIGN 6 months after the procedure:*
99% of people were not limited in active sports or outdoor activities
99% of people had little to no difficulty with the clarity of their vision
97% of people were satisfied with their vision
93% of people had little to no difficulty driving at night
Majority of people achieved 20/16 or better vision
*Excellent patient reported results seen in the LASIK clinical trial for mixed astigmatism and hyperopia. 3. FDA P930016 supplement 044. Clinical study of myopia patients.
Schedule a Free Consultation, or call (865) 588-3937.