The Campbell Cunningham Laser Center is part of a 60-year tradition of caring for the eyes of East Tennesseans. Drs. Philip Campbell and Les Cunningham are committed to bringing the most advanced, state-of-the-art technology available to the Knoxville community. We offer a number of the most modern techniques to treat a variety of eye diseases.
Chances are, if you have been told in the past that you are not a candidate for LASIK vision correction, the Campbell Cunningham Laser Center may be able to help you. If you are not sure if you are a candidate for LASIK and would like to find out online, go to our Am I A Lasik Candidate Questionnaire and fill out the form. Our staff will let you know if your eyes are suitable for LASIK. 
Call our offices today to set up a free consultation and find out if you are a candidate for LASIK or any one of our other procedures that are designed to treat nearsightedness, farsightedness and astigmatism.
Call our offices at (865) 588-EYES (3937) for a free consultation.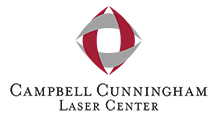 INFORMATION SERVICES
For information on LASIK
Or to schedule a Free Consultation:
(865) 588-3937
Office Hours: 8:00AM to 5:00PM
Monday Through Friday
Email: infolasik@ccteyes.com
After Hours Hotline!
(865) 588-3937
8:00AM to 10:00PM EST Mon-Fri
Noon to 6:00 PM Sat & Sun
Online Candidacy Test:
Click Here!